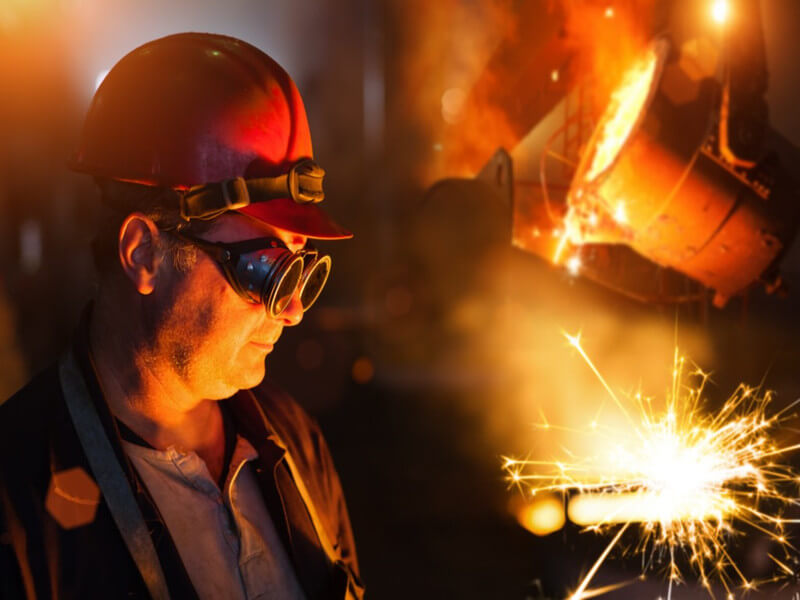 Metallurgy
Hoses are designed for different applications in metallurgy:-delivery of compressed air (with insulating rubber compound);-hot water suction and discharge;-delivery of cooling water (with fiber glass or JYM® cover);-for cooling and covering cables;
Refining – Lamination
Blast Furnace from Iron ore
LD Oxygen Converter
Electric arc furnace process from the iron scrap
Services
Rubber Hose Application In Metallurgy
The working conditions of the metallurgical industry are characterized by high temperature and harsh environment.
Our rubber hose are reliable and safe to use in metallurgy:
our delivery of compressed air(with insulating rubber compound);
hot water suction and discharge;
delivery of cooling water for cooling and covering cables: welding hose(for conveying welding hose used for welding operations those hose are designed for different applications in metallurgy.
Acetylene Hose ( high tensile synthetic yarn braid) used to conveying acetylene for welding.
Oxygen Hose (high tensile synthetic yarn braid) used to conveying oxygen for welding.
Steam hose (high strength synthetic cord with 2 layers helix wire. Using in petrochemical industry, shipyard, etc. It can resist the super heated steam of maximum 230℃).
Air hose (high strength synthetic yarn braided, tube with insulating synthetic rubber used for the electrolytic work).
Stainless steel metal hose be used to the Steel metallurgy industry
High-pressure hoses are widely used in mining, metallurgy, chemical and other mechanical equipment, so the high-pressure hoses in the metallurgy play a role in the metallurgy. In the process of using high-pressure hose, in addition to the quality of the hose itself, the quality of the pipe joint directly affects the working performance and safe production of the mechanical equipment, and whether the amount of buckle is reasonable is directly related to the quality of the pipe joint. Therefore, accurate control of the amount of crimp is the key to improving the quality of the pipe joint.
Water discharge hose (high tensile textile cord)used to discharge of cooling water in steel mills, foundries, suitable for water and non corrosive fluids.
In metallurgy works, JYM rubber hoses are highly mechanically protected with regard to thermal protection and electrical protection. The correct selection of rubber hoses plays an important role in the normal operation of metallurgical work sites.
We not only provide products such as hoses in the metallurgical industry, but also provide customers with comprehensive and meaningful services.