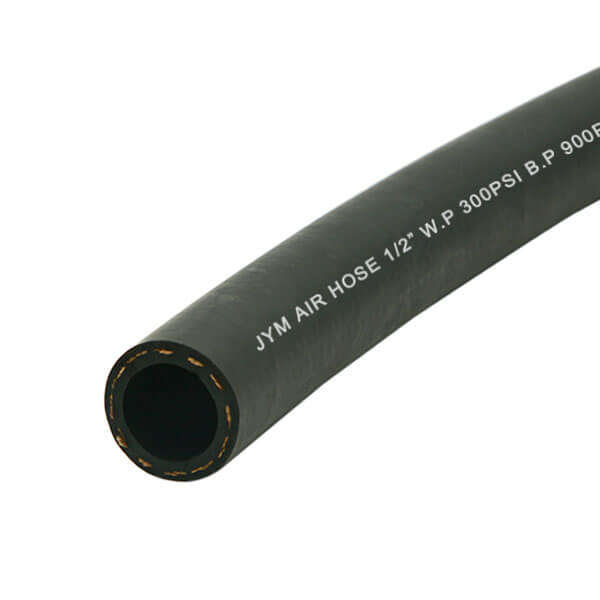 Air Water Rubber Hose
Air/Water Rubber Hose-Extruded Smooth Surface
Sizes: 3/16″, 1/4″, 5/16″, 3/8″, 1/2″, 5/8″, 3/4″, 7/8″, 1″
Tube: black, smooth, synthetic rubber
Reinforcement: high tensile synthetic yarn braided or spiraled
Cover: black or red, smooth synthetic rubber, abrasion, weather and abrasion resistant
Application: for a variety of general purposes in industries, construction sites and mines.
Temp Range: -35℃ to 80℃
Air Water Rubber Hose
The hose body has a steady performance for pressure bearing and bending. JYM Air & water rubber hose designed for heavy duty suction and discharge service, where rugged yet flexible rubber hose is required both for dewatering and delivery purposes during excavation of mines, project construction, deflooding operations and for handling sewerage, waste water and mud.
Features:
1. Superior oil resistance, heat resistance and aging resistance.
2. High pressure resistance and superior impulse resistance.
3. Superior bonding in hose internal, soft use and small deformation under pressure.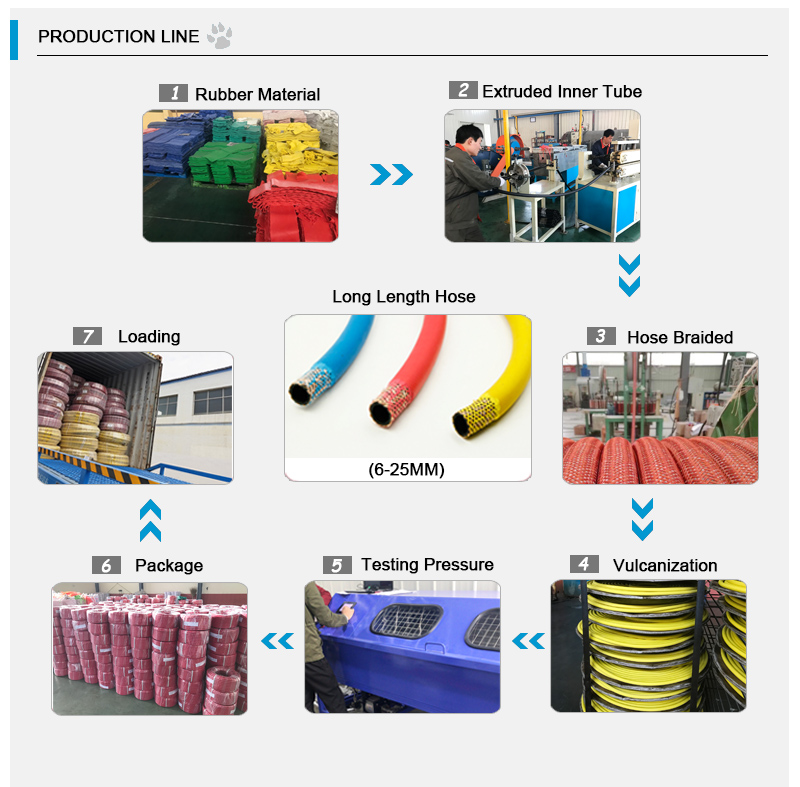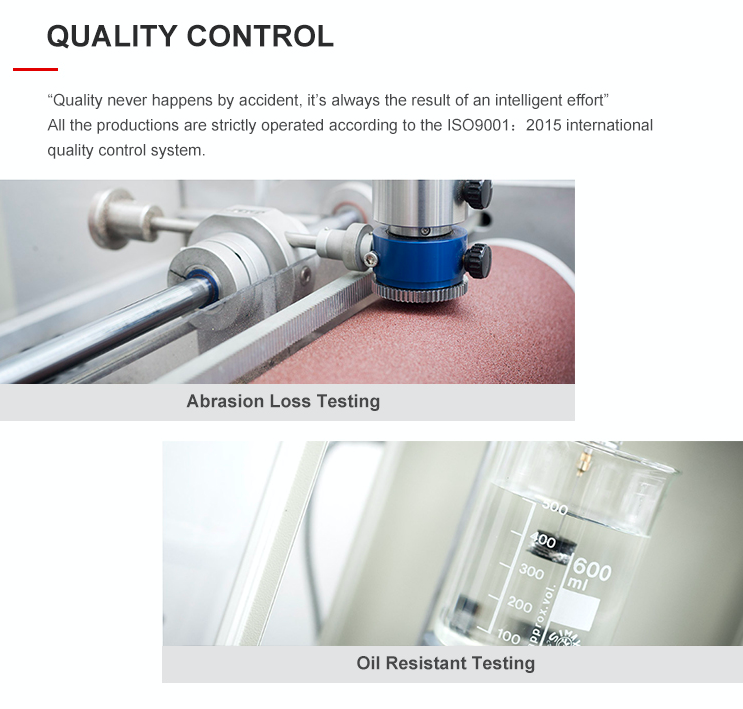 * For more information of JYM products, please contact us. If you would like a quotation or further information, please fill in the form below and we will reply to you within 1 working day.