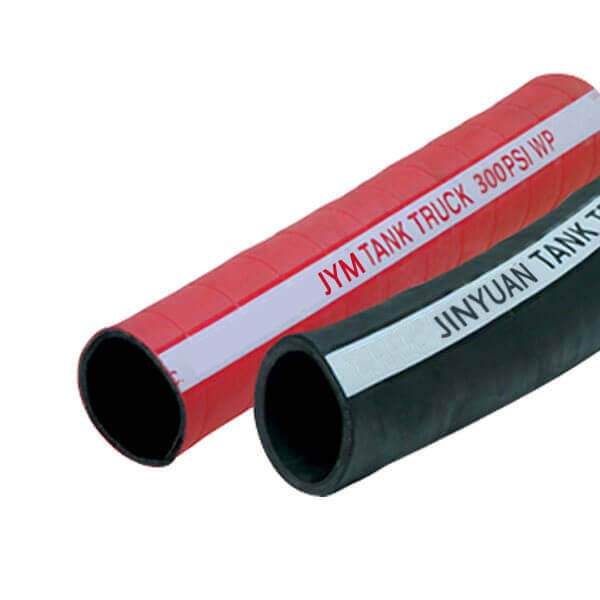 TANK TRUCK HOSE 300 PSI
Hardwall hose designed for suction and delivery of petroleum products with aromatic content up to 50% for fuel connector service
Sizes: 1-1/2″, 2″, 2-1/2″, 3″, 4″, 6″, 8″
Temperature: -20ºF to +180ºF (-30ºC to + 80ºC)
Tube: Black high grade of oil resistant Nitrile(NBR)
Reinforcement: Multiple textile plies with dual helix wire
Cover: Corrugated black abrasion, oil, weather & ozone resistant Neoprene(CR)
CORRUGATED SURFACE ALSO AVAILABLE
Hardwall hose designed for suction and delivery of petroleum products with aromatic content up to 50% for fuel connector service
A professional manufacturer of tank truck hose in china, JYM has been supplying tank truck hose for over 10 years. Our tank truck hose is designed for offshore drilling and other demanding applications where longer lengths and fewer connections are desired. Premium hose design for superior performance and higher working pressure in tough environments. Cover withstands exposure to weather, salt water, sunlight and oil.

Material
Most of our rubber material imported from foreign countries( South Korea LG, Malaysia) Some bought from domestic market such as Sinopec China.
Production Process
Our Rigid Mandrel built production line can manufacture 60M length hoses.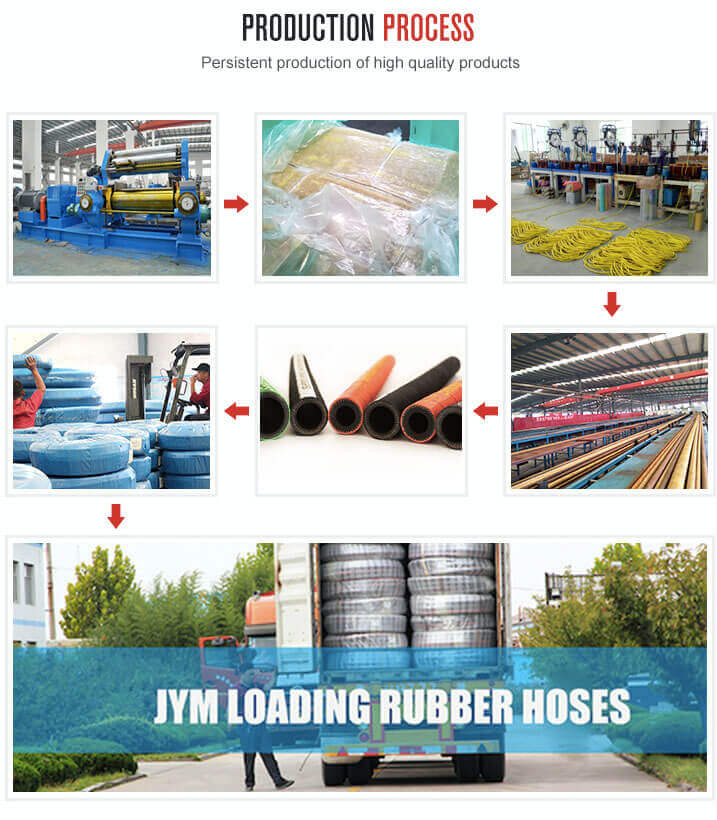 Equipment
Advanced Italy VP production lines


R&D Center
Our factory has strong quality control team, we set up advanced laboratory before the mass production, we test each batch of raw material. After the production, we test each hose to guarantee a 100% qualification. Each hose tested 2 times of working pressure before packing.


Warehouse
*
 For more information of JYM products, please contact us. If you would like a quotation or further information, please fill in the form below and we will reply to you within 1 working day.