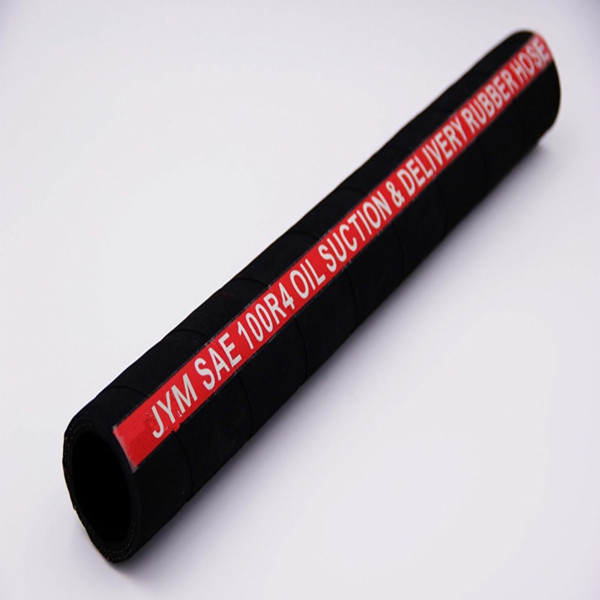 SAE 100 R4 Hydraulic oil suction and delivery hose
Hose Type: Mandrel Built
Tube: hydraulic oil resistant special synthetic rubber
Reinforcement: High tensile synthetic textile and steel wire helix
Cover: Oil, heat, abrasion, ozone and weather resistant special synthetic rubber
Application: In oil return lines of hydraulic systems of industrial and agricultural
Temperature: -40℃ to +121℃
Cover: Wrapped Surface
SAE 100 R4 Oil Suction & Delivery Hose
SAE 100 R4 oil suction and delivery hose for use in low pressure and vacuum applications with petroleum-base hydraulic fluids within a temperature of -40ºC to +100ºC, and with water-base hydraulic fluids within the temperature ranges agreed upon by the manufacturers of both the hose and the fluid.
JYM industrial rubber hose suitable for petroleum based hydraulic oil and water-glycol based fluids, lubricating oils, air and water. A high quality oil suction hose specifically designed for hydraulic suction service.
* For more information of JYM products, please contact us. If you would like a quotation or further information, please fill in the form below and we will reply to you within 1 working day.