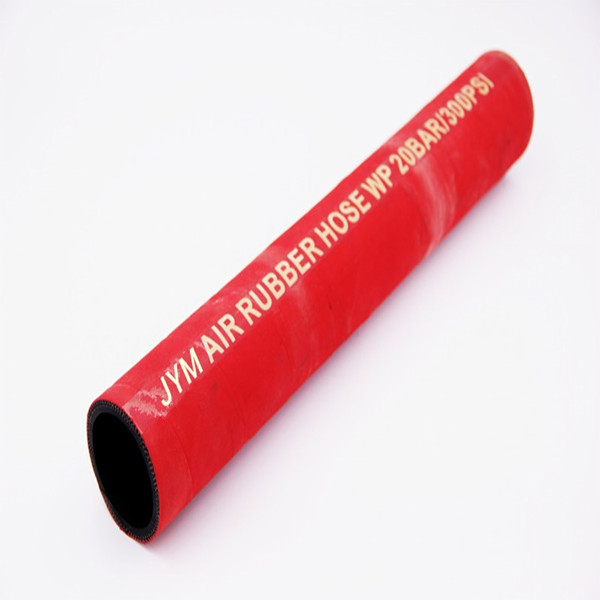 Red Rubber Air Hose
SC20- Rubber Air Hose
Application: softwall hose for compressed air with light traces of oil mist, normally used for heavy duty applications in road constructionsites, quarries and mines.
Temperature: from -30°C (-22°F) to +70°C (+158°F).
Tube: black, smooth, SBR rubber, oil mist resistant.
Reinforcement: high strength synthetic cord.
Cover: Red, (wrapped finish) long lasting EPDM rubber, weathering and ozone resistant.
Air Rubber Hose
Air rubber hose JYM produced is good in air-tight and adhesion.The hose has high gum content and good anti-aging property. The outer tube's ozone-resistance conforms to the standard of ISO 7326:2006,IDT. The service life is 2 or 3 times higher than others in the market based on the same quality. Hose range suitable to carry hydraulic fluids such as glycol, mineral oils, fuels, lubricants, emulsion, hydrocarbons etc.
* For more information of JYM products, please contact us. If you would like a quotation or further information, please fill in the form below and we will reply to you within 1 working day.