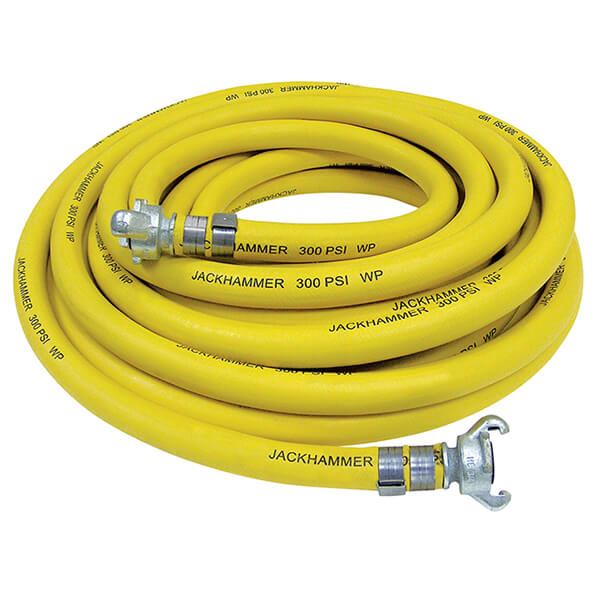 Jackhammer Air Hose Assemblies
Applicable standard:
Available in 3/4″ or 1″ ID Hose
Air hose: DIN EN ISO 2398-1997, HG1186-92
Water hose: ISO 1403-1986, HG2184-91
Appearance: mill finish, black, red and yellow
Applicable temperature:-30°C to 70°C
Bend radius: 10 times of proper diameter dimension
A general purpose air hose engineered for medium to heavy duty applications; Its strong flexible construction guarantees a long life and easy handing. Hose length can be 50 feet or 100 feet long, or as your request. Mainly used for building site, road construction and air compressor etc.
Jackhammer Hose
*Abrasion and sunlight resistant EPDM rubber cover.
*A quality hose for use with mobile air compressors.
*JYM jack hammer hose is only available in 50ft lengths. 1~2 Braids.
*Available with or without couplings. Assembly includes universal couplings attached with band-it clamps on each end.
*Oil mist resistant rubber tube, two braid equivalent of polyester spiral reinforcement.
3/4″ x 50′ 300 PSI Yellow Jackhammer Hose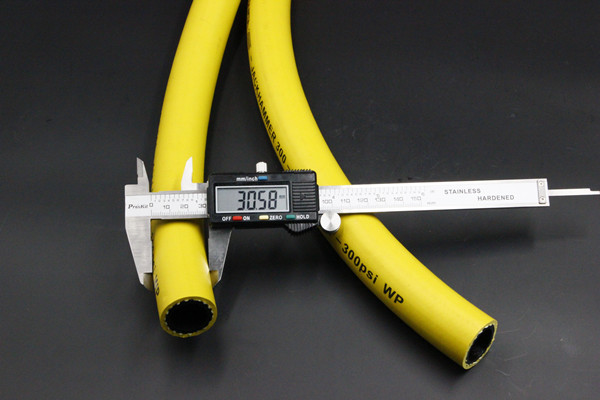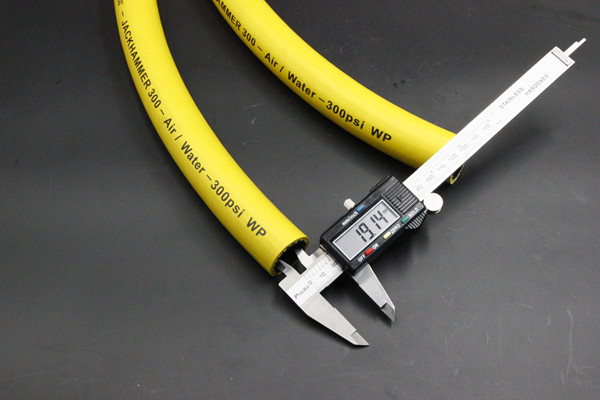 High pressure rubber jack hammer hose for compressor machine and air tools

Material
Most of our rubber material imported from foreign countries( South Korea LG, Malaysia) Some bought from domestic market such as Sinopec China.
Production Process
Our Rigid Mandrel built production line can manufacture 60M length hoses.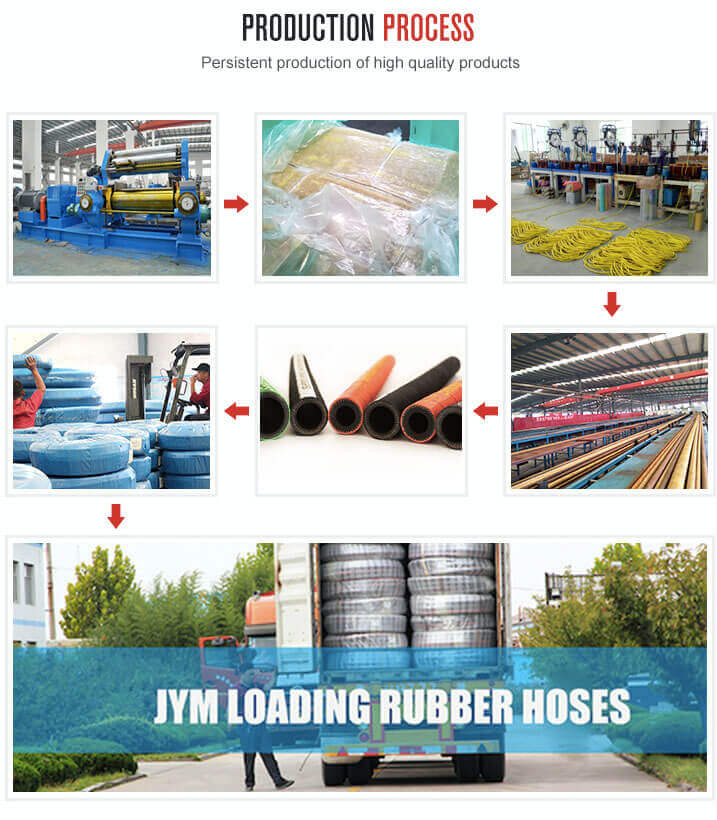 Equipment
Advanced Italy VP production lines


R&D Center
Our factory has strong quality control team, we set up advanced laboratory before the mass production, we test each batch of raw material. After the production, we test each hose to guarantee a 100% qualification. Each hose tested 2 times of working pressure before packing.


Warehouse
*
 For more information of JYM products, please contact us. If you would like a quotation or further information, please fill in the form below and we will reply to you within 1 working day.