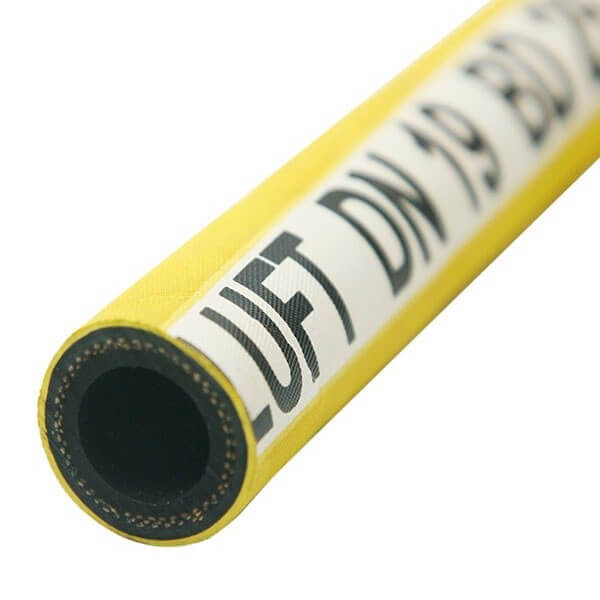 Yellow Compressed Air Hose (Mandrel Type)
Application: soft wall hose for compressed air with light traces of oil mist, normally used for heavy duty applications in road construction sites, quarries and mines.
Temperature: from -30°C (-22°F) to +70°C (+158°F).
Tube: black, smooth, SBR rubber, oil mist resistant.
Reinforcement: high strength synthetic cord.
Cover: yellow, smooth, (wrapped finish) long lasting EPDM rubber, weathering and ozone resistant.
Heavy Duty Compressed Air Hose
Used to convey compressed air and inert gases in mining, shipbuilding, civil engineering construction and casting industries of the bad environment. Yellow air compressor hose is used to convey carbon dioxide in the shipbuilding. A wide range of air rubber hoses from JYM used in many industries, made with a good property of wear-resistant, anti-aging and flame-resistant. It will not be cracked in the static for one year, the using environment is very suitable for shipyard.
*
 For more information of JYM products, please contact us. If you would like a quotation or further information, please fill in the form below and we will reply to you within 1 working day.