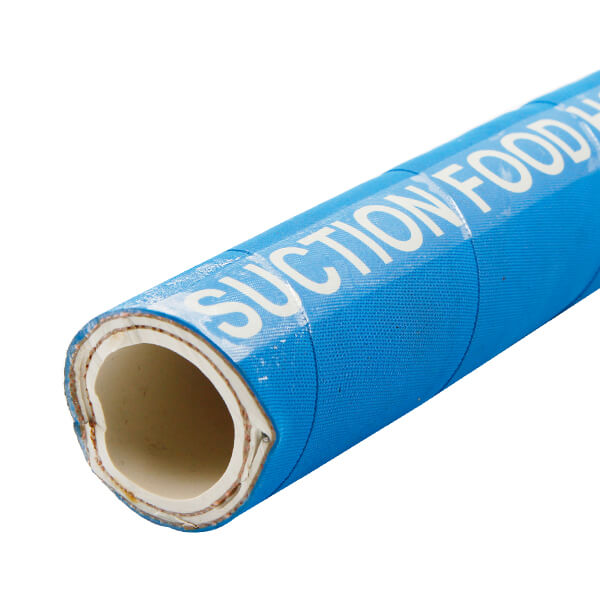 Food Suction And Discharge Hose
Sizes: 1/2″, 5/8″, 3/4″, 1″, 1-1/4″, 1-1/2″, 2″, 2-1/2″, 3″, 4″
Application: FDA approved food hose designed for the delivery of fatty foods such as milk,edible oil,daily products etc.
Temperature range: -20℃(-4℉)to 80℃(+176℉)
Tube: White,smooth,NBR food quality rubber.
Reinforcement: High strength synthetic cord and helix wire.
Cover: Smooth(wrapped finish),synthetic rubber,weathering resistant.
Optional Request: Standard F.D.A.Title21,177,2600 Corrugate(wrapped finish)
Food Suction And Discharge Hose
This ultra-flexible food hose was designed for milk, fruit juices, soft drinks, beer, wine, pharmaceuticals, cosmetics and other non-oily food products. Smooth cover provides extreme flexibility while minimizing bacteria build-up often found in corrugated hoses. Manufactured on stainless steel mandrels for an ultra-smooth bacteria free tube that will not impart taste or odor.

Material
Most of our rubber material imported from foreign countries( South Korea LG, Malaysia) Some bought from domestic market such as Sinopec China.
Production Process
Our Rigid Mandrel built production line can manufacture 60M length hoses.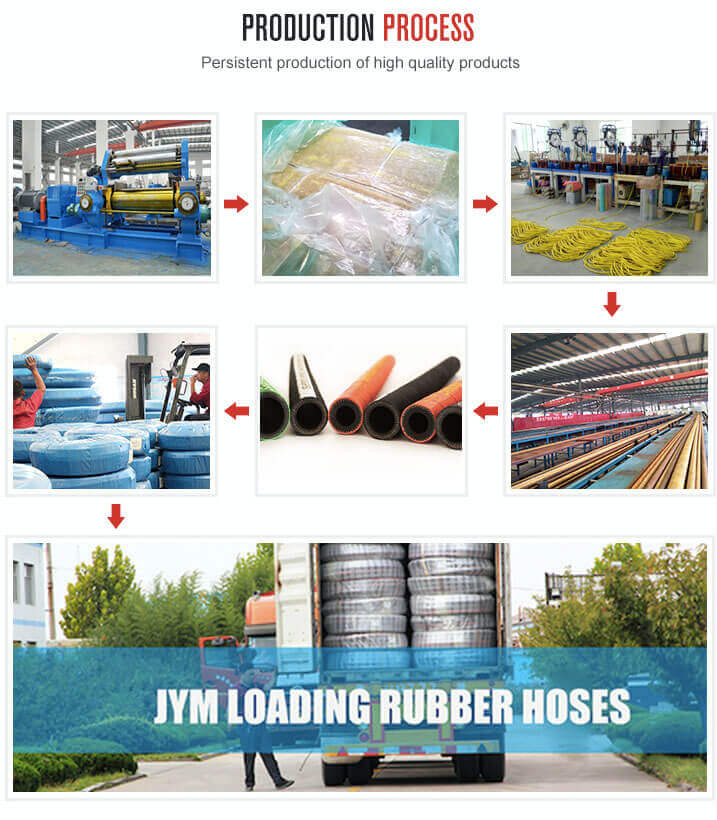 Equipment
Advanced Italy VP production lines


R&D Center
Our factory has strong quality control team, we set up advanced laboratory before the mass production, we test each batch of raw material. After the production, we test each hose to guarantee a 100% qualification. Each hose tested 2 times of working pressure before packing.


Warehouse
* For more information of JYM products, please contact us. If you would like a quotation or further information, please fill in the form below and we will reply to you within 1 working day.