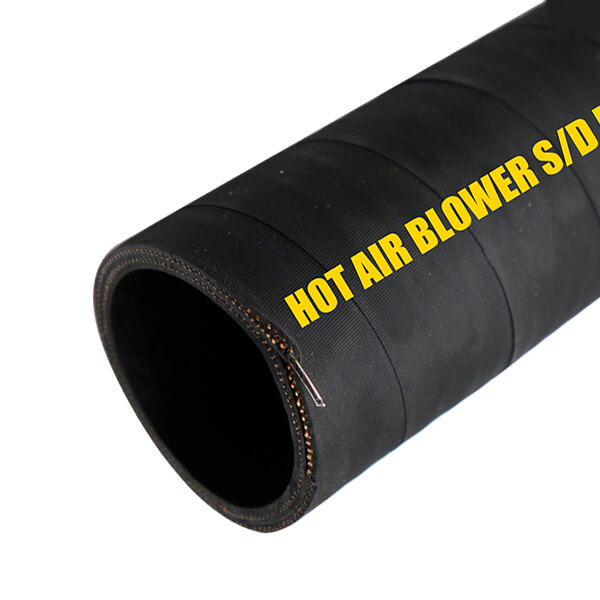 Hot Air Blower S&D Hose 10Bar
Sizes: 1″, 1 1/4″, 1 1/2″, 2″, 2 1/2″, 3″, 4″
Tube: Black EPDM – heat-resistant.
Reinforcement:High tensile textile cords with embedded steel wire helix
Cover: Abrasion, ozone and weather resistant EPDM rubber
Application: Transfer of hot and dry air from compressor to tank truck.
Temperature Range: -40°F (-40°C) to 350°F (+180°C)
HOT AIR BLOWER S&D HOSE 10Bar 
High heat-resisting EPDM blower hose made with premium-grade materials for reliable service life when connecting the blower to flow lines on dry-bulk trailers
* For more information of JYM products, please contact us. If you would like a quotation or further information, please fill in the form below and we will reply to you within 1 working day.