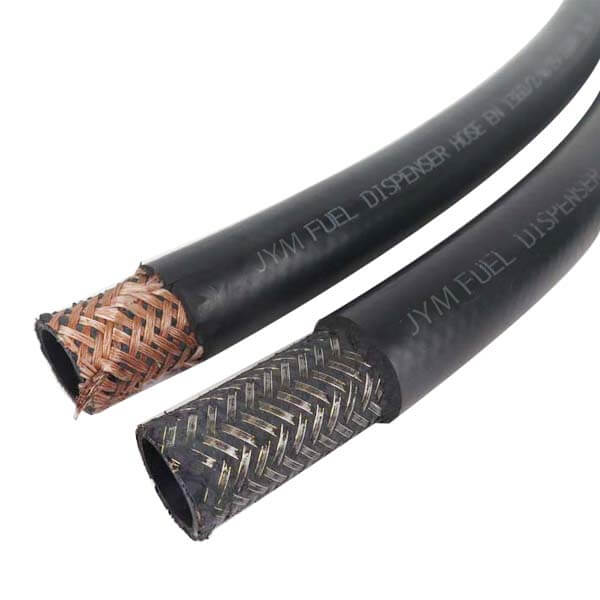 Gasoline Dispenser Rubber Hose (Oil & Petroleum Hose)
Sizes: 5/8″, 3/4″, 1″
Structure:
Tube: NBR Reinforcement:
Single High-strength wire braided.
Cover: EPDM Temperature: -40℃ to +100℃ Color: Black, Blue, Red and Green etc
Application: For fuel dispensing pump applications, including gasoline, diesel, oxygenated fuels (up to a maximum of 15% oxygenated compounds), lubricating oil, and other mineral oil etc.
Standard length: 50m (Random Length)
Gasoline Dispenser Rubber Hose (OIL & PETROLEUM HOSE)

* For more information of JYM products, please contact us. If you would like a quotation or further information, please fill in the form below and we will reply to you within 1 working day.