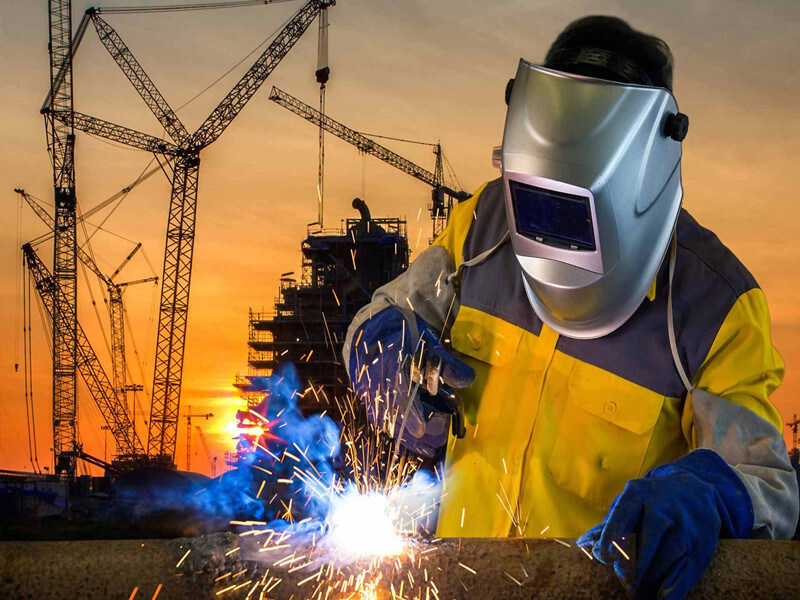 Welding
Flexible hose for welding sector:
For use with welding and allied processed in workshops, shipyards, construction sites and factories.
High ignition temperature synthetic rubber, high tensile synthetic textile filament yarn.
How To Choose The Right Twin welding Hose
It is well known that hot work operations including welding, cutting and brazing are associated with many heath and safety hazards as well as being a source for fires. Hot work takes place daily in various locations on campus by staff, faculty, contractors and students. Additionally, students may perform these operations off-campus while working on projects associated with the University (for example, construction of homecoming floats).
It is necessary to wear safety glasses when you start welding work. The welding hose is connected with welding pot. Safety glasses should be worn under the welding helmet while welding. Hot metal from welding will fly in all directions and can occasionally end up under the helmet. Twin line welding hose blue and red or green and red will be connected with some quick couplings and assembled with some welding guns according to EN559 or ISO standards. Safety glasses meeting ANSI 87.1 will protect your eyes from the hot metal and will also provide needed protection from flying debris when you use the chipping hammer and wire brush on the weld.
For gas welding work, quality twin line hose is very important. According to EN 559 or ISO 3821 or ARPM IP-7, Grade T Twin Line Welding Hose provides excellent service across a wide variety of industrial and commercial applications. The chemically bonded dual hoses provide easier hose management and handling than independent single lines.
The color coding allows easy identification for quick and accurate installation, and the cover resists abrasion and weathering to provide maximum performance.
Twin Line Welding Hose for Welding, Cutting and Brazing Work
Check the size what you need. For example, you need 6 mm+6 mm blue + red but 6 mm+8 mm green + red.
Check the working pressure what you need. Mostly for twin line hoses working pressure is 20 Bar or 300 PSI.
Check the coil length what you need, Mostly its coil length is 30 meters to 100 meters