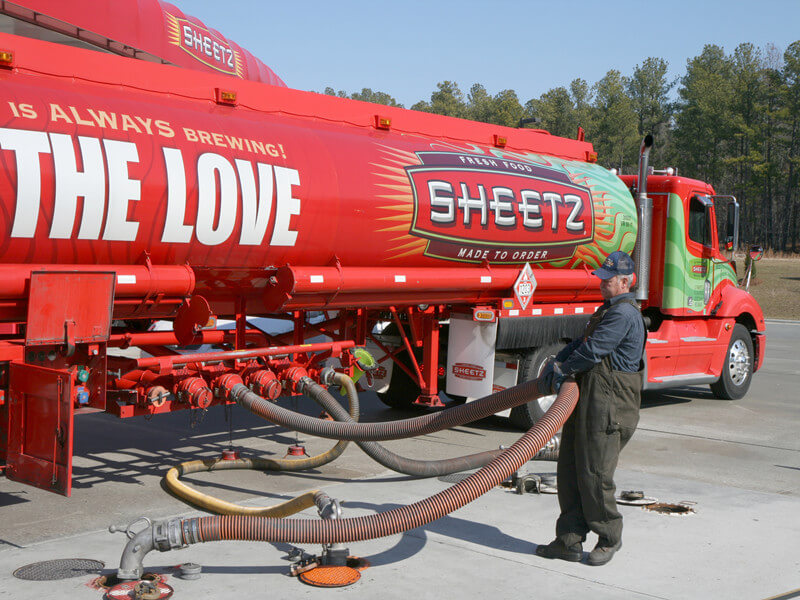 Tank truck
Tank truck hoses are suitable to convey different products:
-water,
-hot air (up to 240 °C),
-fuel, gas and oil,
-abrasive products,
-milk,
-chemical products.
Designed also for suction excavators.
Food and hot air
Abrasive materials
Cleaning Operation
Petroleum products and chemicals
What You Should Know About Tank Truck Hose
What is tank truck hose?
Tank truck hose is a soft rubber hose also called fuel oil delivery hose, petroleum transfer hose, and rubber oil line hose.
APPLICATIONS
It is also an extremely flexible and light weight drop hose for use in tank truck and in-plant operation to transfer diesel, ethanol, gasoline, oil and petroleum base products up to 60% aromatic content. Corrugated construction for lower drag coefficient and superior abrasion resistance.
An all purpose petroleum suction and discharge hose. For tank truck & in plant operations to transfer gasoline, kerosene, diesel, fats, grease, animal and vegetable oils – may also be used for hydraulic suction and return lines…Read more