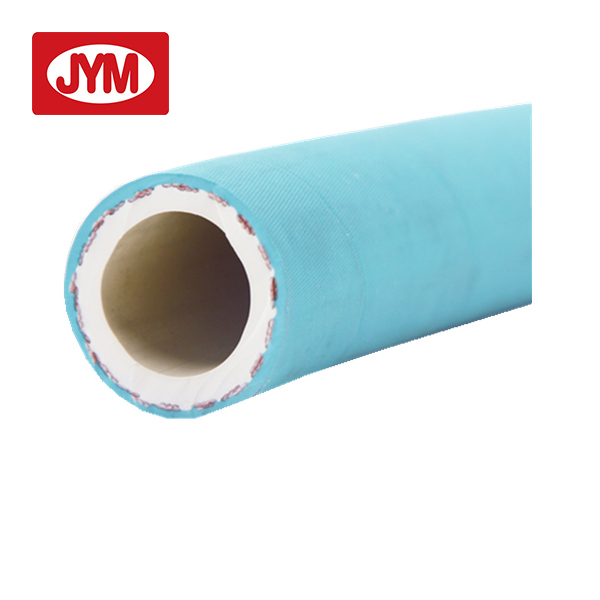 Non Conductive Carbon Free Hose
Application: Carbon Free Rubber hose is used for carrying power cables in glass works, electrical furnaces, servicing in iron & steel industries for protection from exposure to high temperature, current leakage, radiation from steel furnace, open flame and splashes of hot metal.
Construction:
INNER TUBE: WHITE CARBON FREE SYNTHETIC RUBBRE COMPOUND.
REINFORCEMENT: SINGLE BRAID HIGH -TENACITY TEXTILE YARN
COVER: CARBON FREE WITH GREEN COLOUR RUBBER COMPOUND WITH ABRASION, AGEING AND WEATHER RESISTANCE.
TEMPERATURE RANGE: SERVICE TEMPERATURE -40° C TO +80° C
NON CONDUCTIVE CARBON FREE HOSE
Electrical Coolant application; Conveying coolants in Furnace, specially designed for Low Leakage Current, leakage current levels less than 15 Micro Amps at 5000V DC

* For more information of JYM products, please contact us. If you would like a quotation or further information, please fill in the form below and we will reply to you within 1 working day.