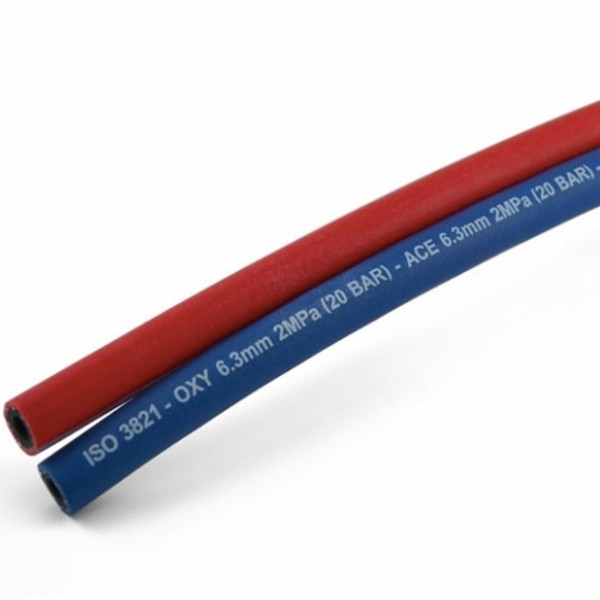 Twin Line Welding Hose
Tube: black, smooth, synthetic rubber
Reinforcement: high tensile synthetic yarn braided
Application: for conveying welding gases.
Cover: blue and red, green and red, smooth synthetic rubber, abrasion, weather and abrasion resistant
Temp Range: -35℃ to 90℃
Welding Twin Line Hose
The appearance of the twin line hose is bright. The body is soft and light, which is hardly distortedunder pressure.
Sizes:3/16″, 1/4″, 5/16″, 3/8″, 1/2″
Gas transporting: oxygen, acetynele, carbon dioxide, nitrogen propane, liquefield natural gas.
JYM welding hoses are widely used in automobile, shipbuilding, steel structure construction, railway, nuclear power, chemical, tunnel, nechanical processing and other field.

*
 For more information of JYM products, please contact us. If you would like a quotation or further information, please fill in the form below and we will reply to you within 1 working day.