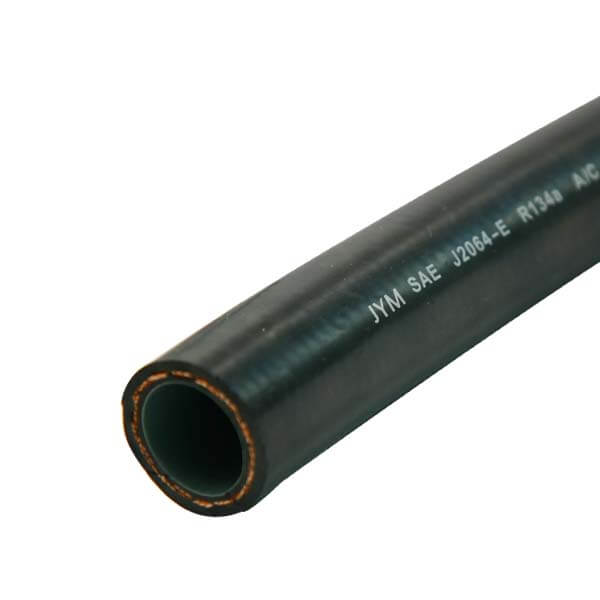 SAE J2064 Type E Air Conditioning Hose
Sizes: 5/16″, 13/32″, 1/2″, 5/8″, 5/16″, 13/32″, 7/16″, 1/2″, 5/8″, 3/4″
Barrier: Nylon alloy Buffer:EPDM/NBR
Reinforcement: PVC Cover: EPDM
Application temperature: -40°C ~ +135°C
Certificate: ISO/TS 16949:2009
Refrigerant applied: R12, R134a, R404a
Features: Pulse resistance, aging resistance, ozone resistance, shock resistance, and low permeability.
Application:Air Conditioning Hose is widely used in the air conditioning system of vehicles, cars, and domestic air conditioning.
SAE J2064 Type E A/C Hose
Air Conditioner Hose designed to minimize permeation of the refrigerant, contamination of the system, and to be functional over a temperature range of −40 to 135 °C. Mainly used for delivering air and inert gas, and as accessory products of air compressor and media-duty and heavy-duty equipment for road building and mining.
Material
Most of our rubber material imported from foreign countries( South Korea LG, Malaysia) Some bought from domestic market such as Sinopec China.
Production Process
Our Rigid Mandrel built production line can manufacture 60M length hoses.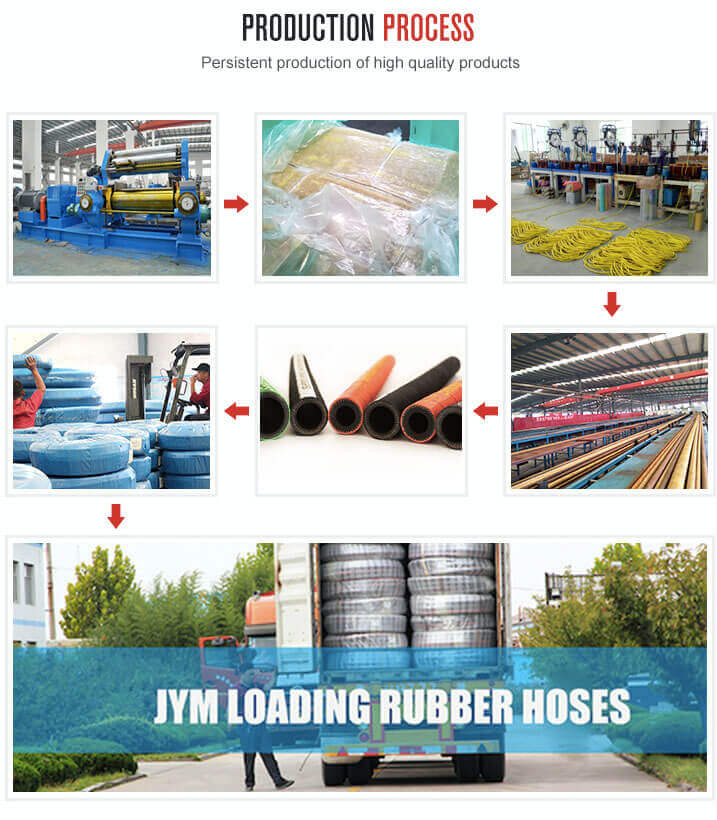 Equipment
Advanced Italy VP production lines


R&D Center
Our factory has strong quality control team, we set up advanced laboratory before the mass production, we test each batch of raw material. After the production, we test each hose to guarantee a 100% qualification. Each hose tested 2 times of working pressure before packing.


Warehouse
* For more information of JYM products, please contact us. If you would like a quotation or further information, please fill in the form below and we will reply to you within 1 working day.