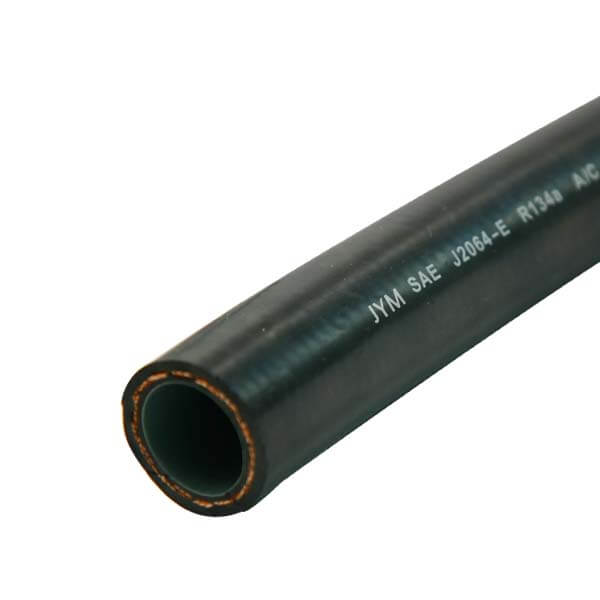 SAE J2064 Type E Air Conditioning Hose
Sizes: 5/16″, 13/32″, 1/2″, 5/8″, 5/16″, 13/32″, 7/16″, 1/2″, 5/8″, 3/4″
Barrier: Nylon alloy Buffer:EPDM/NBR
Reinforcement: PVC Cover: EPDM
Application temperature: -40°C ~ +135°C
Certificate: ISO/TS 16949:2009
Refrigerant applied: R12, R134a, R404a
Features: Pulse resistance, aging resistance, ozone resistance, shock resistance, and low permeability.
Application:Air Conditioning Hose is widely used in the air conditioning system of vehicles, cars, and domestic air conditioning.
SAE J2064 Type E A/C Hose
Air Conditioner Hose designed to minimize permeation of the refrigerant, contamination of the system, and to be functional over a temperature range of −40 to 135 °C. Mainly used for delivering air and inert gas, and as accessory products of air compressor and media-duty and heavy-duty equipment for road building and mining.
* For more information of JYM products, please contact us. If you would like a quotation or further information, please fill in the form below and we will reply to you within 1 working day.