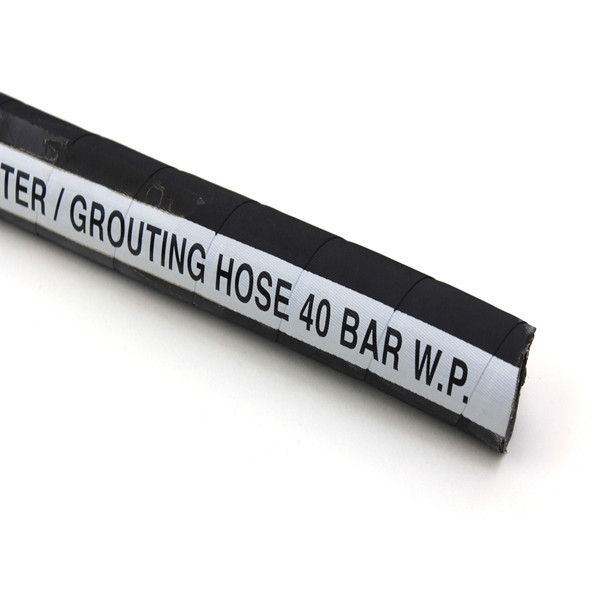 Plaster & Grout Spraying Hose
Sizes: 3/4″, 1″, 1-3/16″, 1-1/4″, 1-3/8″, 1-1/2″, 1-3/4″, 2″, 2-3/8″, 2-1/2″, 2-5/8″, 2-3/4″
Tube: Abrasion resistant antistatic natural rubber.
Reinforcement: High tensile synthetic textile and antistatic copper wire.
Cover: Abrasion,Ozone and Weather resistant Pin-Pricked Special Synthetic Rubber
Temperature: -40'C to +7o'C
Marking: AFLEX PLASTER & GROUT SPRAYING HOSE W.P.40BAR (580PSI)
PLASTER & GROUT HOSE
Plaster & Grout Spraying Hose widely used as a service between pump and nozzle in transporting plaster, grout, and ready mixed concrete.
JYM material handling hose has the advantages of small outer diameter tolerance, good oil resistance and heat resistance, light weight, soft, long durability and so on. High quality plaster/concrete/cement rubber hoses used to transfer sand, plaster, grout and other abrasive materials in drilling, cementing service, have a wide range service in construction industry, mining and tunneling.

* For more information of JYM products, please contact us. If you would like a quotation or further information, please fill in the form below and we will reply to you within 1 working day.