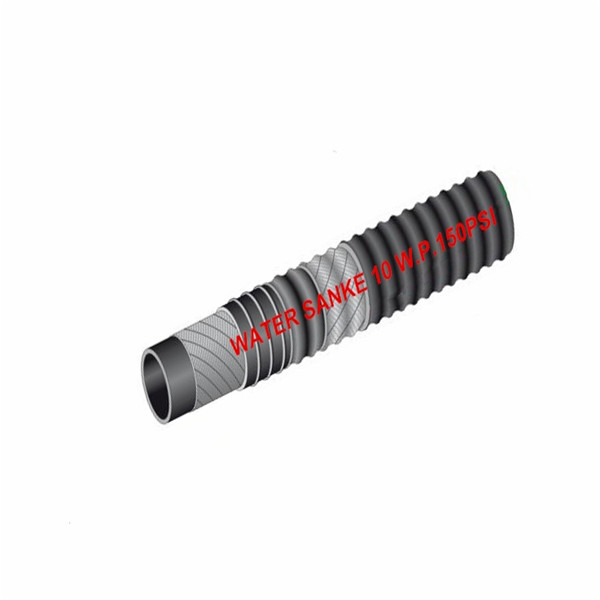 Water Snake 10-Corrugated Water and Suction Delivery Hose
WATER SNAKE 10- Water Suction&Discharge Hose
Application: Mandrel built hardwall hose for suction and discharge of water and non corrosive fluids. Suitable for agricultural, industrial and other applications.
Temperature: from -30°C (-22°F) to +70°C (+158°F).
Tube: black, smooth, synthetic rubber. Reinforcement: high strength synthetic cord and helix wire.
Cover: black, Corrugated, (wrapped finish) synthetic rubber, weathering and ozone resistant.
Water Suction and Discharge Hose
JYM Rubber water hose used to convey water and the general neutral liquid at normal temperature in mining,factory,agricultural and civil engineering construction.
Charateristics
The body is handiness,light,has good flexibility and anti-aging.The burst pressure of the hose is four times or higher than the working pressure.Outer layer's ozone-resistance property conform to the standard of ISO 7326:2006,IDT.
*
 For more information of JYM products, please contact us. If you would like a quotation or further information, please fill in the form below and we will reply to you within 1 working day.