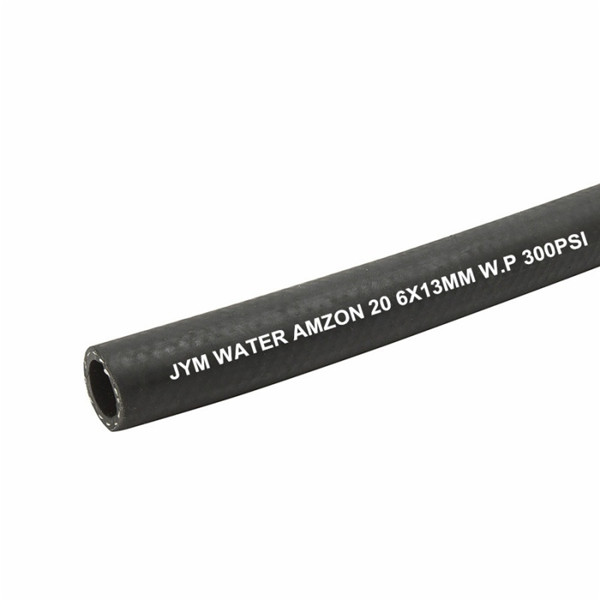 Water Amzon 20 W Braided Water Hose With Smooth Surface
WATER AMZON 20- Rubber Water Hose
Application: designed to convey water, non aggressive fluids and compressed air in various industrial and agricultural applications.
Temperature: from -20°C (-4°F) to +90°C (+194°F).
Tube: black, seamless synthetic
Reinforcement: high strength synthetic fabrics.
Cover: black, seamless synthetic rubber compound, ageing and weathering resistant rubber compound.
Braided Water Hose
JYM Rubber water hose is built with the highest quality compounds to provide maximum flexibility, long life and lighter weight for easy handling. Our quality braided water hose has a wide range service in gardening and agriculture.
*
 For more information of JYM products, please contact us. If you would like a quotation or further information, please fill in the form below and we will reply to you within 1 working day.