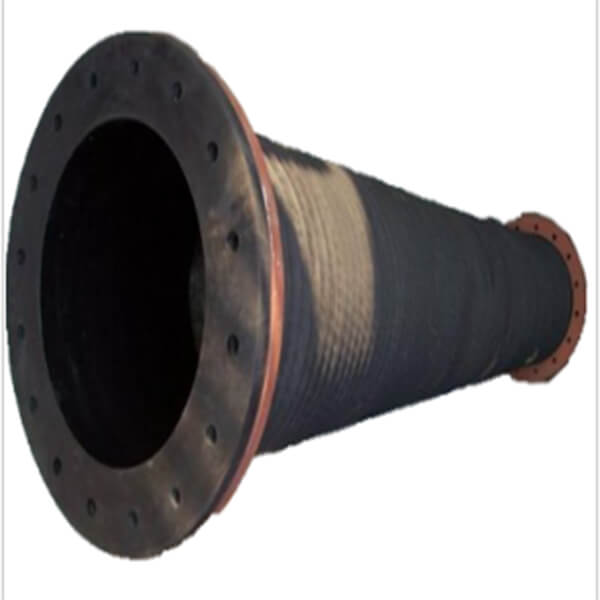 Characteristic:
Rugged Versatile alternative to inflexible steel piping system
Absorb system vibration and saves wear on equipment.
Can be cut to length and assembled on-site for immediate installation
Split flange coupling
Temperature:-40℃ to +82℃ (-40 ℉ to +180 ℉ )
Mining Slurry Hose
Construction:
Tube: Black NR/SBR rubber compound.
Reinforcement: Multi ply synthetic fabric with wire helix.
Cover: Black NR/SBR corrugated abrasion and weather resistant.
Application:Slurry hoses are designed primarily for handling abrasive and viscous slurries from mine and quarries. They can also be used for handling dry materials such as sand, gravel and grains. The external bolt on the flanges allow for easy installation and uninterrupted free flow.

Material
Most of our rubber material imported from foreign countries( South Korea LG, Malaysia) Some bought from domestic market such as Sinopec China.
Production Process
Our Rigid Mandrel built production line can manufacture 60M length hoses.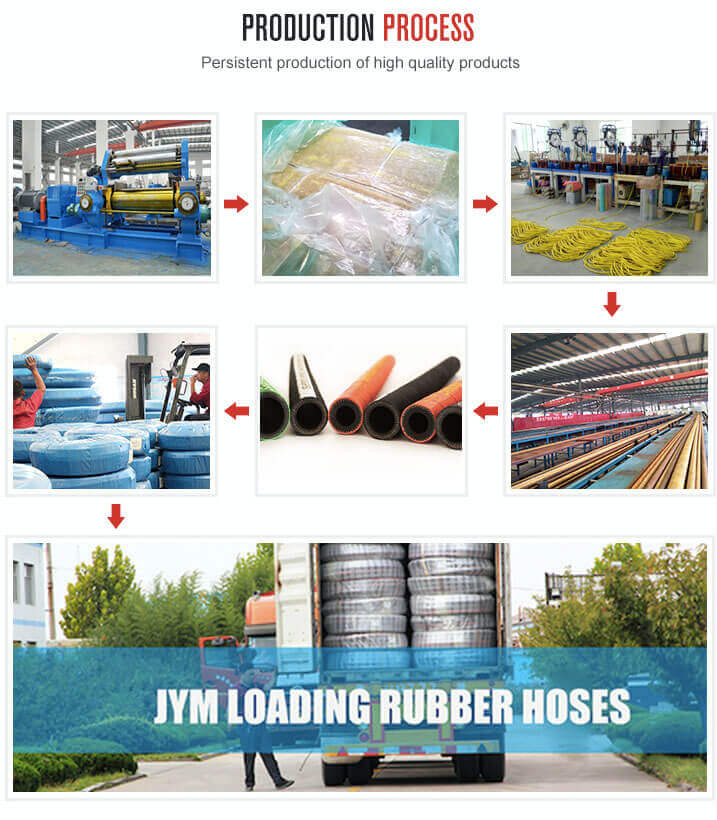 Equipment
Advanced Italy VP production lines


R&D Center
Our factory has strong quality control team, we set up advanced laboratory before the mass production, we test each batch of raw material. After the production, we test each hose to guarantee a 100% qualification. Each hose tested 2 times of working pressure before packing.


Warehouse
For any inquiry of JYM Hose, please kindly let us know. Our sales staffs will reply you as soon as possible in 24 hours.