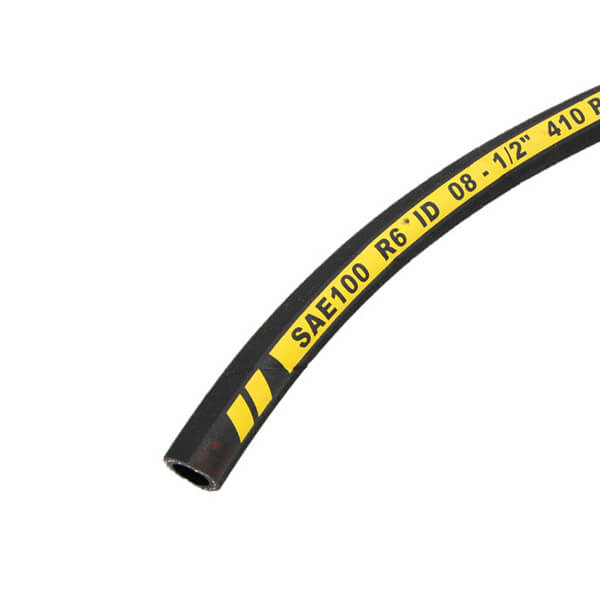 DIN EN854 1TE/SAE100 R6 Textile Reinforced Hydraulic Hose
Application:
Low pressure lines,return lines,drain lines. Mineral oils, vegetable and rape seed oils,glycol and polyglycol based oils,synthetic ester based oils, oils in aqueous emulsion,water.
Tube:
(NBR)Oil resistant  synthetic rubber.                                         
Reinforcement:
One high tensile synthetic yarn braided.
Cover:
Enviroment resistant synthetic rubber.   
Temp. Range:
 -40°C to+121°C.
DIN EN 854 1TE / SAE100 R6 Textile Reinforced Hydraulic Hose
Very low pressure hydraulic lines 15 to 35 bar for use with petroleum, synthetic or water based fluids in Hydraulic systems. Suitable for Agricultural, Stationary equipments and hydraulic systems

Material
Most of our rubber material imported from foreign countries( South Korea LG, Malaysia) Some bought from domestic market such as Sinopec China.
Production Process
Our Rigid Mandrel built production line can manufacture 60M length hoses.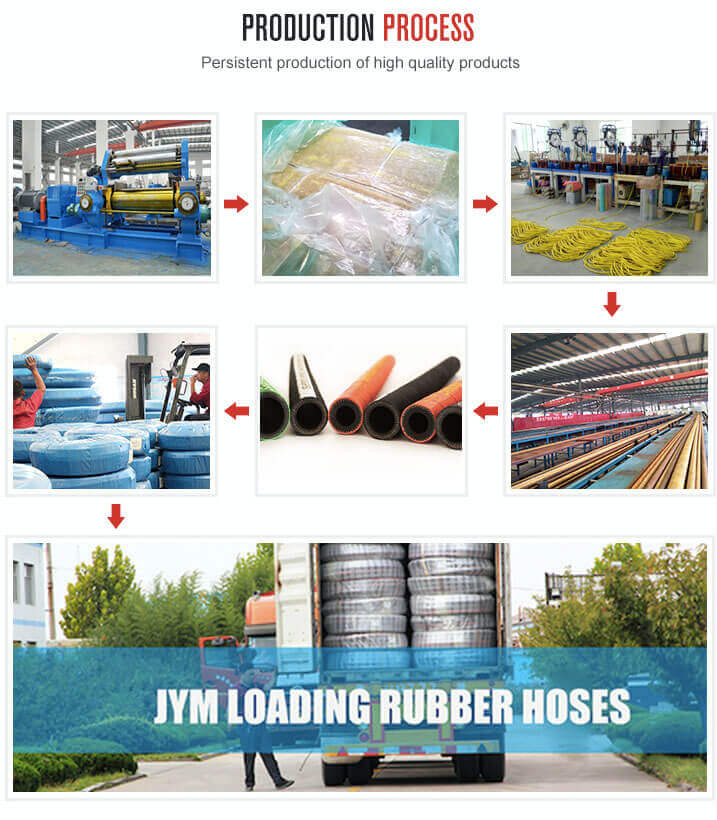 Equipment
Advanced Italy VP production lines


R&D Center
Our factory has strong quality control team, we set up advanced laboratory before the mass production, we test each batch of raw material. After the production, we test each hose to guarantee a 100% qualification. Each hose tested 2 times of working pressure before packing.


Warehouse
* For more information of JYM products, please contact us. If you would like a quotation or further information, please fill in the form below and we will reply to you within 1 working day.