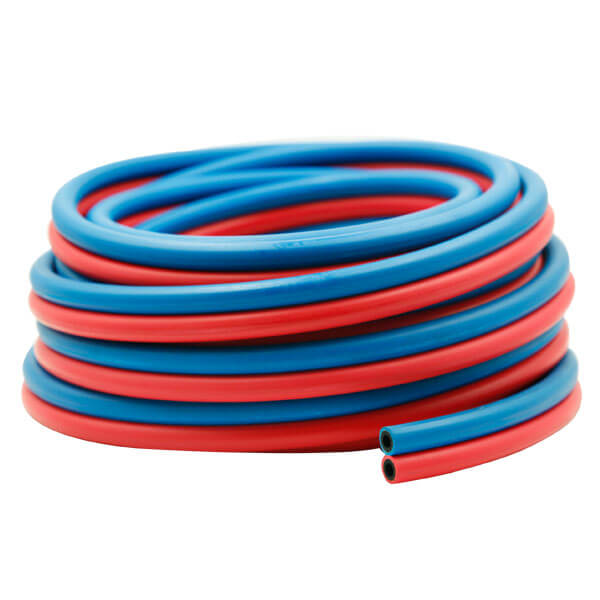 GOST 9356-75  GAS WELDING RUBBER HOSE
APPLICATION
Oxygen and acetylene delivery hose, for welding and technical applications in shipyards, construction sites and manufacturing industries.
CONSTRUCTION
Black synthetic rubber tube.
High tensile textile reinforcement.
Blue/RED special rubber cover – abrasion – heat and
weather resistant.
Smooth finish.
TEMPERATURE RANGE
-25°C +80°C
NORMS
EN 559
Standard length 50/100 mtrs
GOST 9356-75 Gas Welding Hose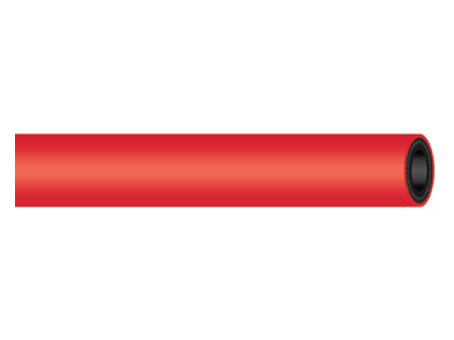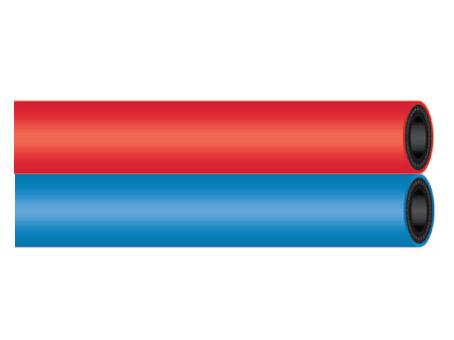 It is designed for supply acetylene, city gas, propane, butane (class I), liquid fuel (class II) and oxygen (class III) under pressure to devices for gas welding and metal cutting.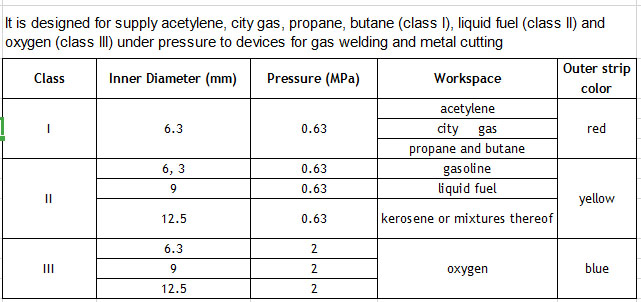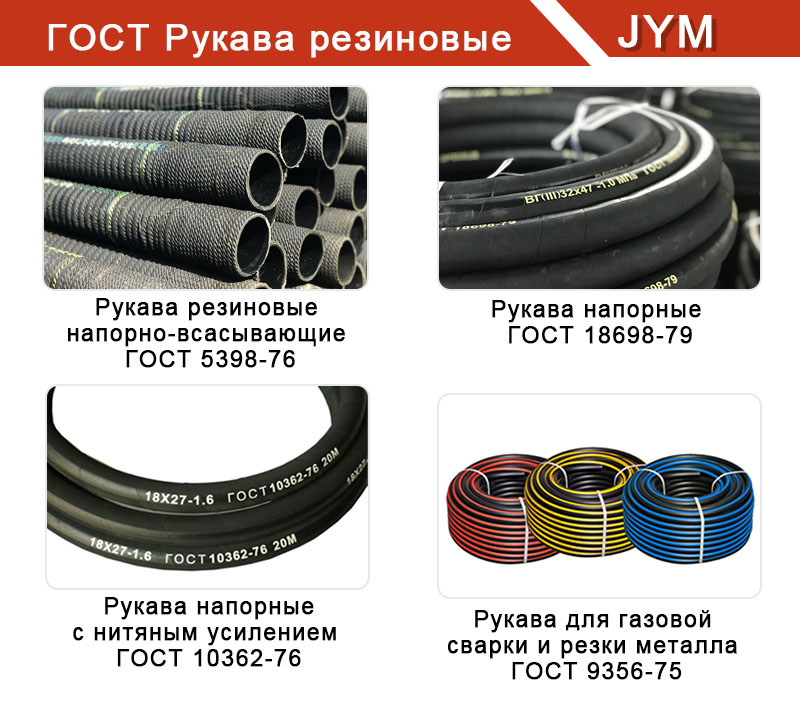 ГОСТ 9356-75
рукава предназначены для подачи под давлением ацетилена, городского газа, пропана, бутана (кл.I), жидкого топлива (кл.II) и кислорода (кл.III) к приборам для газовой сварки и резки металлов
Material
Most of our rubber material imported from foreign countries( South Korea LG, Malaysia) Some bought from domestic market such as Sinopec China.
Production Process
Our Rigid Mandrel built production line can manufacture 60M length hoses.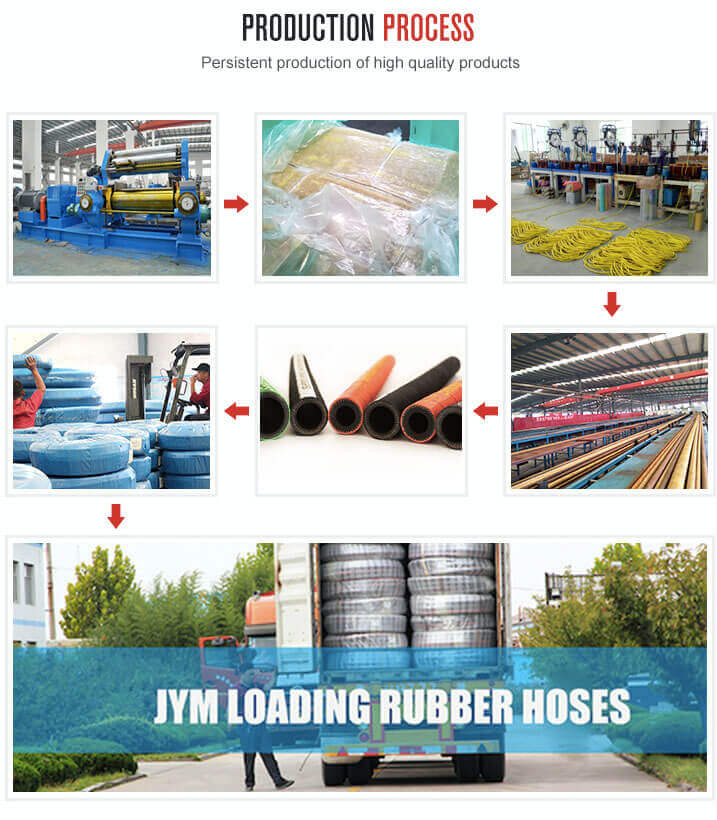 Equipment
Advanced Italy VP production lines


R&D Center
Our factory has strong quality control team, we set up advanced laboratory before the mass production, we test each batch of raw material. After the production, we test each hose to guarantee a 100% qualification. Each hose tested 2 times of working pressure before packing.


Warehouse
* For more information of JYM products, please contact us. If you would like a quotation or further information, please fill in the form below and we will reply to you within 1 working day.