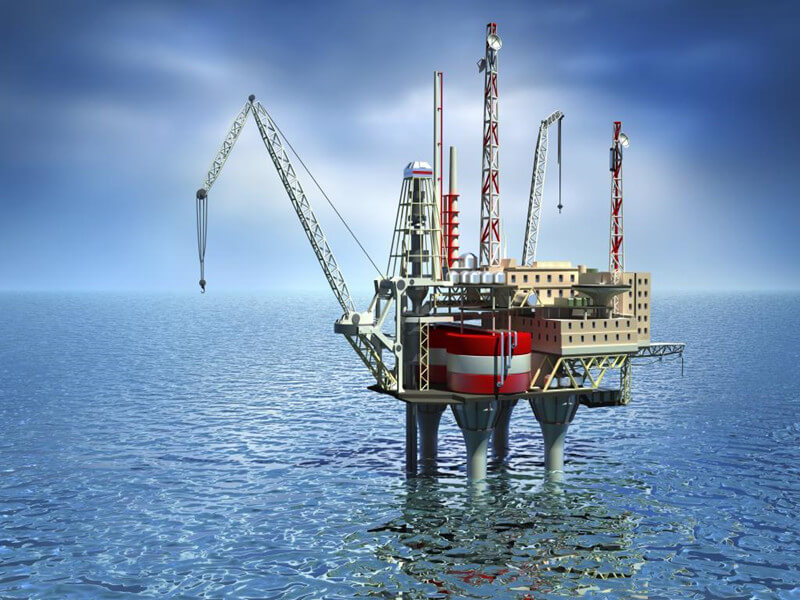 Oil and Gas
Flexible solutions designed for different needs of Oil & Gas sector:
-hoses for hot and potable water;
-steam hoses (up to 210°C and 18 bar working pressure);
-hoses for suction and discharge of fuels, oils and drilling mud;
-aircraft refueling hoses;
-dock oil hoses;
-abrasive materials hoses;
-hoses for fire protection;
-hoses for chemical products and solvents
Available also the self-floating version.
Rubber Tube Application In The Oil & Gas Industry
JYM HOSE are used for the safe transport of a wide range of liquids in the oil and gas industry. Let us get to know more about the rubber hoses used in the petroleum industry under the following:
OFFSHORE DRILLING
An oil platform, offshore platform, or offshore drilling rig is a large structure with facilities for well drilling to explore, extract, store, process petroleum and natural gas which lies in rock formations beneath the seabed. In many cases, the platform contains facilities to house the workforce as well.
Firstly, Drilling, Workers use air hose when drilling.
Second, oil recovery, arrange the multipurpose oil hose when we are collecting oil.
Plaster hose, It is used in the structure of the rig jacket and is specially designed to transport the quick-setting liquid slurry. It is an indispensable hose for reinforcing the drilling platform.
Between the platform and the ship
Abrasive hose, Soft-walled hose, especially suitable for conveying barite and bentonite and other abrasives and other abrasives from the supply ship to the oil platform, can withstand 4 tons of tensile force.
Slurry hose, Used to transport drilling mud between petroleum platforms and transport vessels, petroleum products with up to 30% capacity of mineral oil and aromatics.
Oil tanker ship with ship
The transportation of oil between the tanker and the ship requires oil suction and discharge hose, and LPG hose.
Boat and dock
When the ship arrives at the dock, it passes through the oil suction and discharge hoses and oil delivery hose during loading, transportation and unloading.
Oil refining project
Steam hose: The crude oil refining process includes distillation, catalysis, cracking, cracking, hydrogenation and other processes
Chemical hose: During the refining process, there will be some discharge of acidic chemicals, and chemical hoses are widely used in the discharge of chemical substances.
TANKER
TANK TRUCK HOSE: Transfer of petroleum products, High-pressure suction and discharge of petroleum products, Is an essential part of the tanker and railway tank truck.