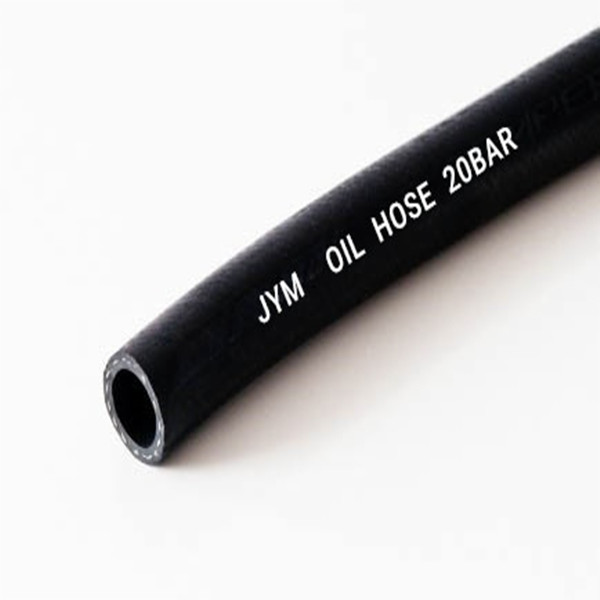 FUEL OIL Rubber Hose
Hose Type: Extruded Smooth.
Application: Soft wall hose for low pressure lines, return lines, and drain lines. Used in fuel system or in the crankcase of internal combustion engines in mobile (truck, bus, off highways vehicles), stationary and marine applications.
Temperature: -40℃ to 100℃.
Tube: black, smooth,nitrile rubber
Reinforcement: high tensile synthetic yarn braided or spiraled high tensile textile plies.
FUEL OIL Rubber Hose
JYM, a leading manufacturer and supplier of fuel oil rubber hose in China. We can supply a wide range of fuel oil hoses that are great for general purpose fuel and oil delivery, including petrol and diesel.

*
 For more information of JYM products, please contact us. If you would like a quotation or further information, please fill in the form below and we will reply to you within 1 working day.