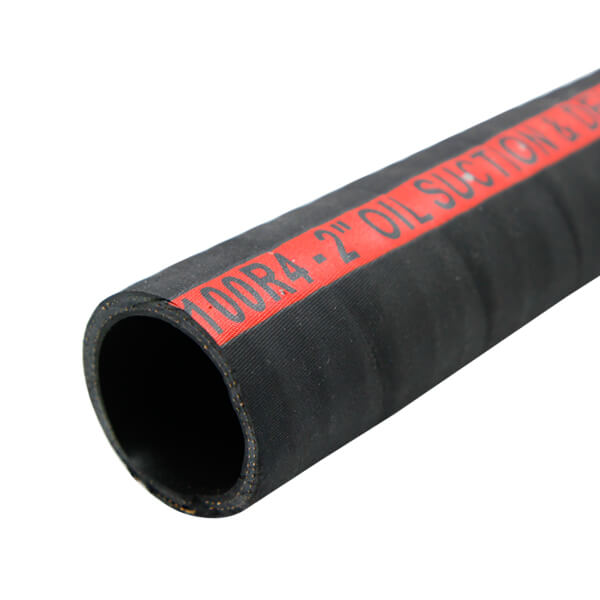 R4 10 Hydraulic oil suction and delivery hose
JYM R4 10- Hydraulic Oil Suction and Delivery Hose
Application: Hard wall hose used for the suction and delivery of oil in hydraulic systems.
Temperature: from -40°C (-40°F) to +100°C (+212°F).
Tube: black, smooth, synthetic rubber, oil resistant (except ester base)..
Reinforcement: high strength synthetic cord plus steel helix wire.
Cover: black, smooth (wrapped finish), synthetic rubber, weathering resistant
SAE R4 Hydraulic Oil Hose
Low-pressure hydraulic return line or suction line for petroleum and water-based hydraulic fluids.
Oil rubber hose produced in JYM company has high gum content and excellent oil-resistance. The bending radius of the hose is small.

*
 For more information of JYM products, please contact us. If you would like a quotation or further information, please fill in the form below and we will reply to you within 1 working day.